5-Star Local Painting Contractors in Queens, NY
While some people opt for DIY painting to save some money, you should realize that painting a house requires more than just applying a coat of paint. Professional painters in Queens, NY, add a professional touch to your residential or commercial property through their expertise, experience, and use of appropriate equipment.
At Pristine Painters, we offer professional residential & commercial painting in Queens, NY. With over ten years of experience, we can develop a process that delivers the best results for your property. Get in touch with us today to get a free quote.
Top-Rated Residential Painting Services in Queens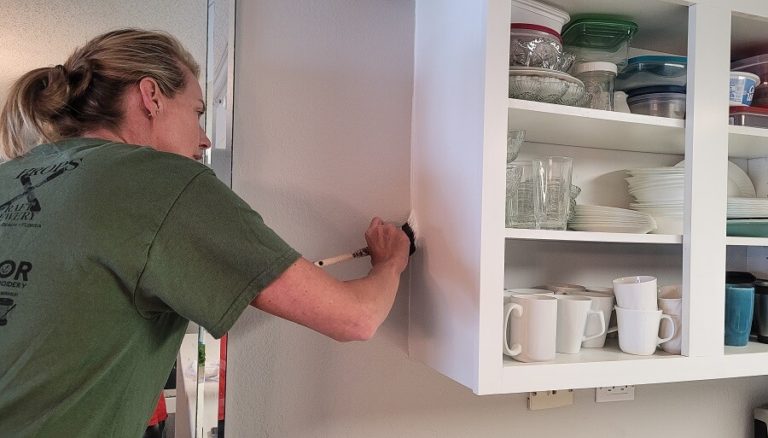 Interior Painting
Condo
Pristine Painters offers expert condominium painting services tailored to your budget and schedule. Our experienced painters will work closely with you to create a plan that suits your specific needs. We are committed to delivering the best results and value for your money.
Penthouse
Our professional painters have years of experience painting penthouse interiors. Contact us to schedule a free consultation with our technicians about your painting needs.
Single Homes
Single homes are common in Queens, NY. At Pristine Painters, we offer professional interior painting services to keep these homes looking their best while ensuring 100% customer satisfaction.
Basement
Painting your basement walls is an excellent way to improve your home's overall look and protect it from various elements. You can achieve this with professional quality painting by Pristine Painters.
Remodeling
We also offer professional remodeling services tailored to your needs and budget. Whether you need a full home remodel or want to give a section of your home a makeover, we are the go-to remodeling contractors in Queens, NY.
Kitchen Cabinets
Pristine Painters can transform your kitchen with professional kitchen cabinets design, installation, and painting services.
Bathrooms
You don't need a big budget to give your bathroom a breath of fresh air. At Pristine Painters, we can repaint your bathroom to give it a modern look and feel.
Plastering Service
Cracks, dents, and other imperfections can make your room look neglected. With our professional plastering service, we can repair your damaged surfaces and restore them to like-new condition.
Hardwood Floor Refinishing
If you want to refinish the hardwood floors in your home in Queens, NY, you can trust our experienced professionals to do their job right the first time with 100% satisfaction.
Garages Floors
At Pristine Painters, we are experts in garage flooring. Whether you need garage floor coating or garage floor resurfacing, we deliver your desired results.
Drywall Repair
If you need professional drywall repair for your residential property, contact Pristine Painters. Our skilled technicians will do the job quickly and efficiently, ensuring quality results.
Exterior Painting
Brick Painting
Painting your brick surfaces offers a cost-effective option to enhance your property's visual appeal and conceal any brick imperfections. At Pristine Painters, we know the right paint for brick walls to ensure the best results.
Affordable Commercial Painting Services Queens, NY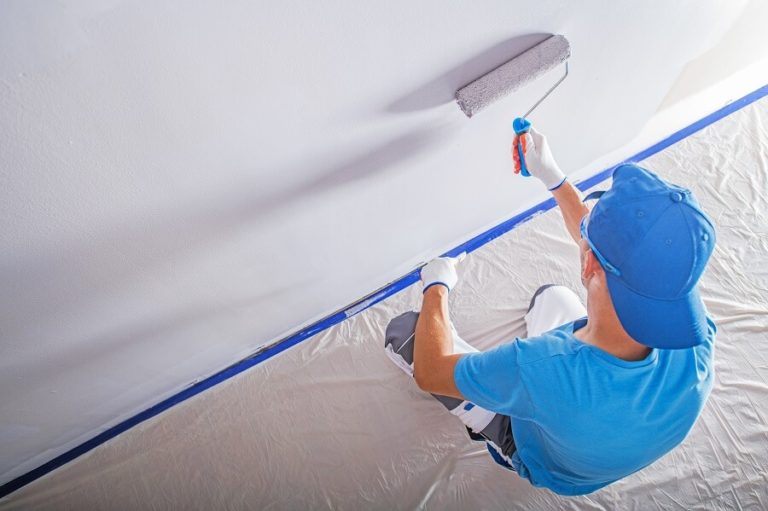 Apartment Buildings
Pristine Painters offers top-quality commercial painting services for apartment buildings in Queens and the surrounding areas.
New Construction
Painting at new construction requires expertise and dedication. At Pristine Painters, we've designed our processes to ensure exceptional results within your budget and schedule.
Office Buildings
We offer professional office painting services tailored to your specific business needs. We work closely with you to create a plan that ensures minimal disruption to your daily business operations.
Industrial
Pristine Painters delivers efficient commercial painting services for various industrial facilities, including factories, manufacturing plants, and office spaces.
Warehouses
When it's time to paint your warehouse, call us for expert services. We deliver top-quality results without disrupting your normal warehouse operations.
Hotels
Pristine Painters is your best bet when you need professional painting services for your restaurant or hotel. We personalize our services based on your budget and schedule to ensure the best results.
Garages
At Pristine Painters, we offer interior and exterior garage painting services for commercial property owners in Queens and the surrounding areas. Our painters have the skills, experiences, and tools to get the job done quickly and correctly.
Drywall Repair
Drywall is an integral component of your commercial building's interior walls and ceilings. Our professional drywall repair and maintenance services can help you keep it in the best possible condition.
Skim Coating
Skim coating makes an excellent way to give your walls a smooth, glossy look and feel. We offer professional quality skim coating in Queens, NY, at competitive prices.
Queens County Service Areas
Pristine Painters proudly paint your home and office in the following areas:
Flushing, Howard Beach, Whitestone, Middle Village, Ozone Park, South Ozone Park, Rockaway Beach, Astoria, Maspeth, Ridgewood, Jackson Heights, Elmhurst, Woodside, Richmond Hill, Rego Park, Forest Hills, Kew Gardens, Kew Gardens Hills, Jamaica Estates, Jamaica Hills, Hillcrest, Fresh Meadows, Hollis Hills, Saint Albans, Queens Village, Cambria Heights, Springfield Gardens, Rosedale, Laurelton, Briarwood, Bellerose, Floral Park, Corona, Corona Heights, and more.