5-Star Local Painters in Long Island
It's incredible how the right paint can transform an interior. With our 5-star team of painters in Long Island, the sky's the limit. Pristine Painters will assist you, whether you wish to cloak your walls with smooth silk or create a rustic feel.
Trust our team to create a timeless touch of elegance or splash out for a sense of heightened drama. Give us a call today to discuss your residential & commercial painting in Long Island, NY.
Top Rated Residential Painting Services in Long Island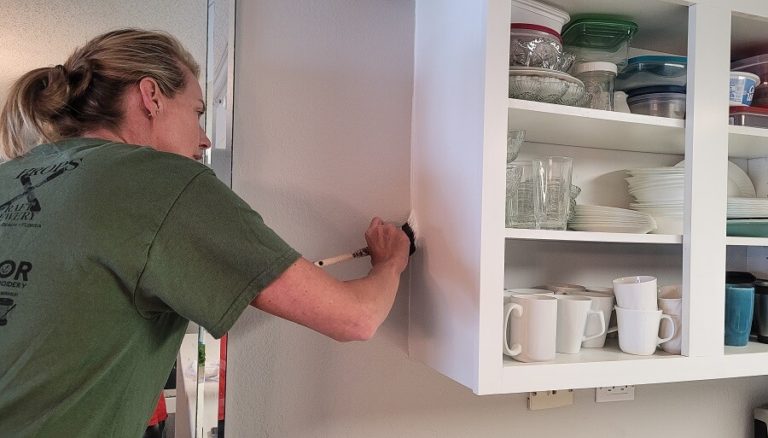 Interior Painting
Condo
Measuring up to your strict standards is one thing; ensuring that your HOA stays happy can be quite another. Our team will delight both you and your HOA.
Penthouse
Luxurious living defines what it means to live in a penthouse apartment. As the top painters in Long Island, we'll make your home a masterpiece.
Penthouse
Luxurious living defines what it means to live in a penthouse apartment. As the top painters in Long Island, we'll make your home a masterpiece.
Single Homes
Perfect your home sanctuary by freshening the interior and updating the space.
Basement
A basement need not be a dungeon. The right color on the walls can turn the space from a cold, uninviting cellar into a livable area for the whole family.
Remodeling
As your family grows, you need a home that can change when necessary. Home remodeling allows you to update your space while holding onto precious family memories.
Kitchen Cabinets
Nothing in the home dates quite as quickly as your kitchen cabinets. Fortunately, they also become easy to update when you have the right expertise. Our team can replace your old cabinets or revamp them to match the latest trends.
Bathrooms
With humidity and normal wear and tear, your bathroom needs a lot more TLC than other rooms in the home. So let us breathe new life into the space with the highest quality materials and our expert touch.
Plastering Service
Plastering hides a multitude of sins and provides a clean foundation for your home decoration project. Stick with the team that takes pride in sterile preparation to ensure the best possible results.
Hardwood Floor Refinishing
Worn boards, scratches, and generally neglected air may make your hardwood flooring seem old before its time. Call our team to rejuvenate the boards and wow your friends with your "new" flooring. (If you don't tell them, neither will we.)
Garage Floors
You need not live with dreary, stained garage floors. Instead, choose a high-fashion color and impermeable finish to improve its look overnight. As a bonus, the non-porous paint layer an easy-to-clean surface.
Drywall Repair
In theory, drywall repair is a simple task. However, ask any painters in Long Island, and they'll have horror stories about botched DIY jobs they had to fix. So don't turn your dream home into a nightmare because a YouTube video made the repair seem so easy.
Get the correct assistance by calling Pristine Painters in Long Island, NY.
Exterior Painting
Brick Painting
Exposed brick may have a certain charm, but it wears quickly. As the brick ages and becomes grubby, it's time to give it a whole new look.
Affordable Commercial Painting Services Long Island, NY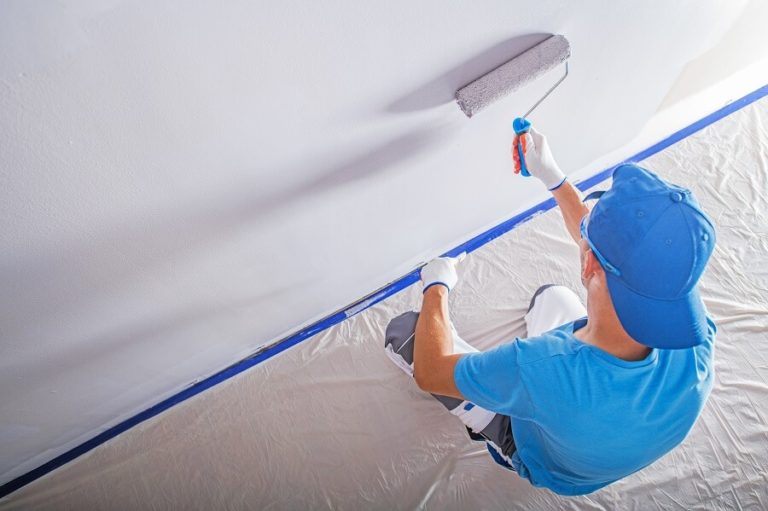 Commercial painting projects range in scale, style, and practicality. No matter the diversity of each project, however, the ultimate goal aims to create a functional space and a great impression.
Pristine Painters in Long Island, NY sees it as our responsibility to support our local business community. Therefore, every commercial project we undertake earns the complete 5-star experience.
Apartment Buildings
Whether you have a single unit or multi-floored structure, we create a cohesive, clean look.
New Construction
No matter how clever the architecture, a new construction never looks complete until the painters get to work.
Office Buildings
An office makeover not only provides an instant update. It also lifts employee spirits and renews their pride in the business. Seeing that things are improving, clients believe that the company is prosperous.
Industrial
Industrial settings require special treatment. The high-traffic, sometimes harsh environment means using top-quality, durable options.
Warehouses
Warehouses prove challenging simply from a size perspective. However, Pristine Painter's highly efficient team works quickly and thoroughly to minimize your warehouse's downtime.
Restaurants
Your restaurant needs periodic updates and refreshes, but every second you close, you lose money. Working with us keeps closures to a minimum.
Hotels
We tailor our approach to meet your needs and the highest quality standards.
Garages
The garage may be one of the first impressions your guests experience. So make it a good one.
Drywall Repair
Repairing drywall is simple unless you want a seamless repair. Our team makes the transition undetectable.
Skim Coating
Skim coating remains a highly effective repair technique that fills in cracks, crevices, and other imperfections.
Long Island Service Areas
Pristine Painters proudly paint your home and office in the following areas:
Nassau County: Glen Cove, Long Beach, Hempstead, North Hempstead, Oyster Bay, East Hills, Great Neck, Manhasset, New Hyde Park, Garden City, Roslyn Heights, Old Westbury, Freeport, Port Washington, and more.
Suffolk County: Babylon, Brookhaven, East Hampton, Huntington, Islip, Riverhead, Shelter Island, Smithtown, Southampton, Southold, and more.